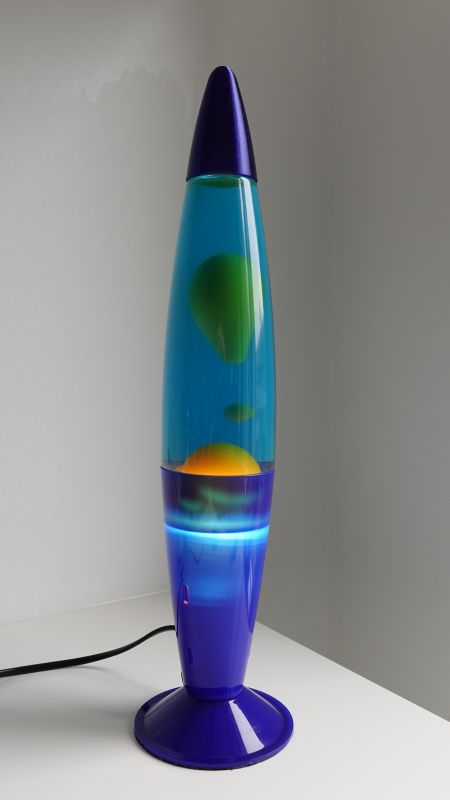 2023:02:07 14:19:09
Lava lamp parts
Replacement "hat" for a lava lamp found in the recycling bin. It works fine, the top of the lamp isn't anywhere near warm enough to soften the PETG.
Lava lamp parts by NuRxG on Thingiverse.
Prusa Mk3S: 0.2mm resolution, 0.4mm nozzle, Prusament Transparent Blue PETG. Print time 1½ hours.
Exposure time: 1/20s
Speed: 250iso
Focal length: 11mm
Aperture: 2.96875
Flash did not fire, compulsory flash mode
Metering mode: Pattern
Camera: SONY DSC-RX10M4
White balance: Auto white balance
Exposure mode: Auto exposure
F-number: f4
This work by Matthew Blissett is licensed under a Creative Commons Attribution-ShareAlike 3.0 Unported License.
Permissions beyond the scope of this license may be available at http://matt.blissett.me.uk/contact/.